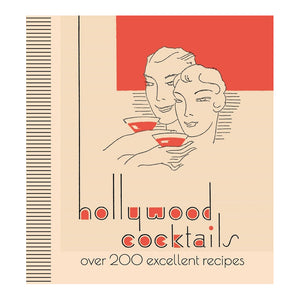 Hollywood Cocktails
Regular price
$ 18.00
$ 0.00
The perfect book for film buffs and cocktail connoisseurs alike!
Step into the sparkling streets of Hollywood and be transported back in time with this gorgeous facsimile collection of over 200 classic cocktail recipes from the 1930's.
Discover the exclusive rendezvous frequented by the biggest stars of the silver screen, from The Embassy Club to the Zanzibar, the Clover Club to the Palm Springs, and learn how to mix the perfect night cap and master classic recipes such as the Old Fashioned, and much more. Great cocktails stand the test of time and this is an essential collection of recipes to entertain and impress!
• 60 Pages 
• Hardcover
• Measures 6" x 6"
---